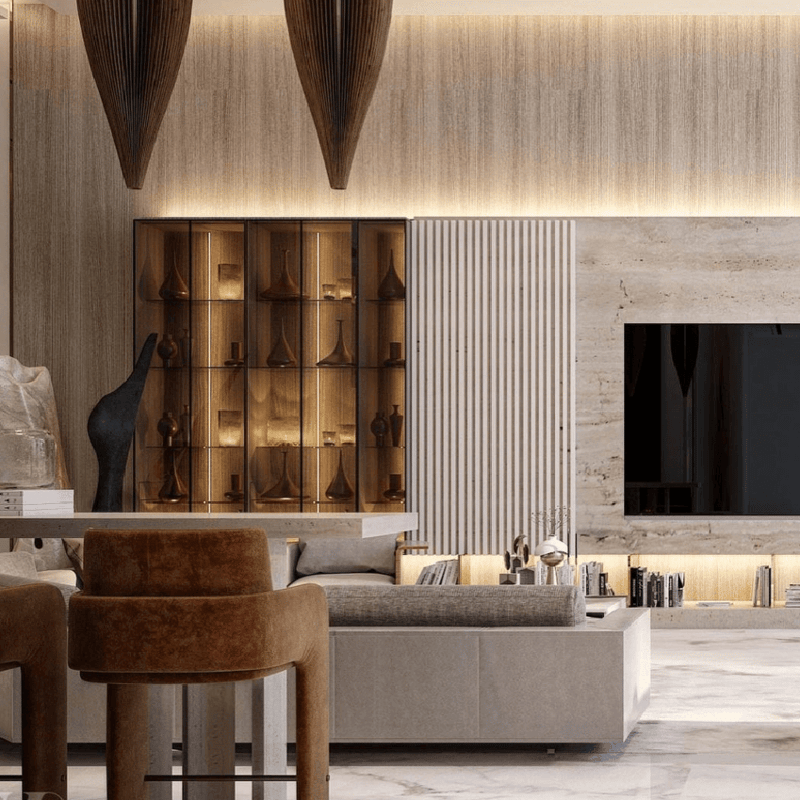 Wall panels add a luxurious touch to all living environments. Bring the glow of wood inside your home with these four wooden wall designs.
---
Rustic & Romantic
This natural-looking wooden wall provides the perfect canvas for couples. Intersected by light, it creates an interesting visual contrast - simple yet warm - marking a stylish space for sleeping.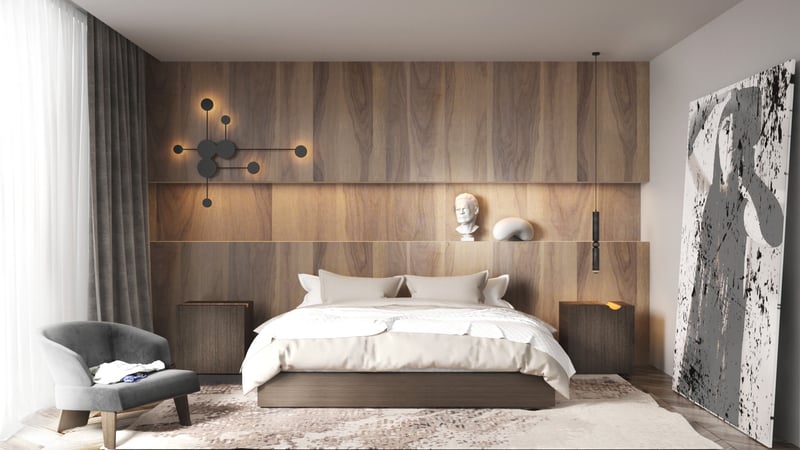 Cozy & Contemporary
The wooden wall panels add a contemporary feel to an otherwise basic living room with ceiling lights illuminating its finer details. It also offers a great backdrop for art.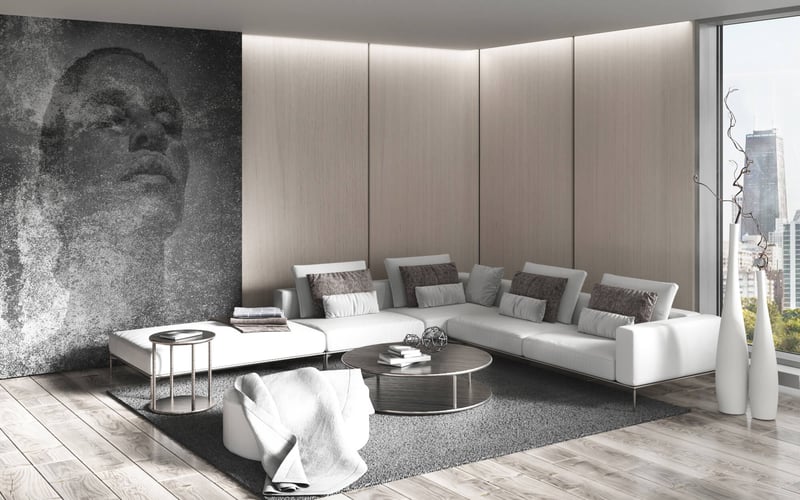 Elegantly Chic
This full wooden walls not only acts as a room partition but combines beautiful grained wood in one focal, bespoke art piece sure to make a statement.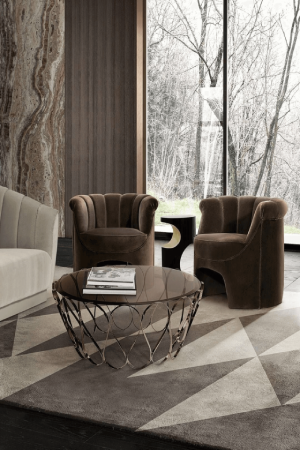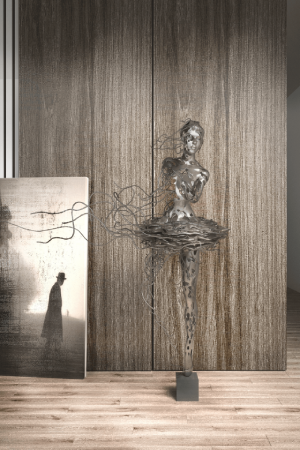 Luxe Living
The stacked wood and juxtaposition of lighting lend a luxe look to this wooden-panelled living space. Its texture is subtle and understated enough that it doesn't overpower the room and works well against the room's existing block elements.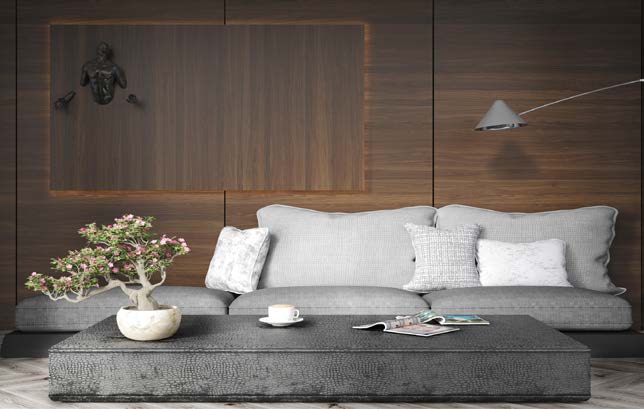 ---
Ready For a Perfect Kitchen?
Get Your Free Design and Quote and Start a Project of Your Dream Kitchen!
Toll Free (866) 627-3222
Local (847) 701-5558