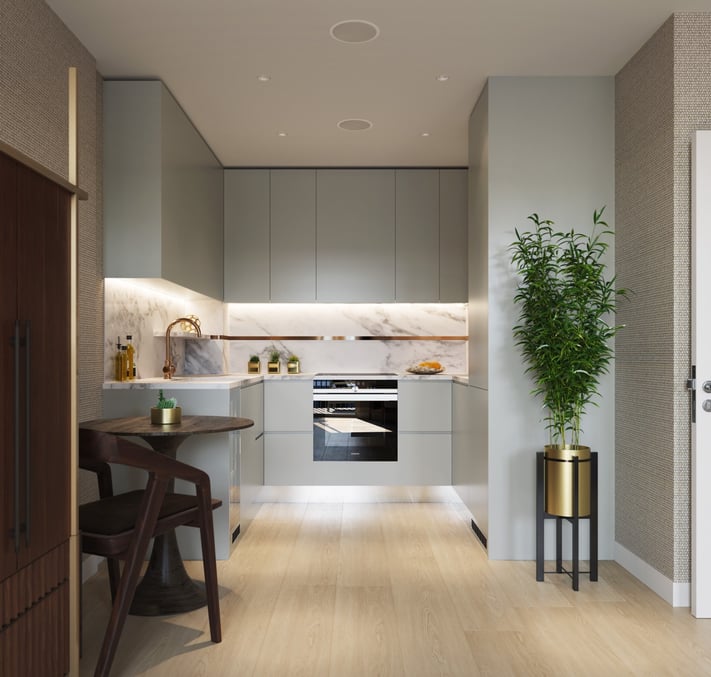 What color schemes are most popular this year? We chatted with our designers about all things kitchen design. Keep reading to see what they had to say!
Basalto
Basalto offers a smooth, monochromatic style. Taupe is incredibly versatile and can be complemented with a variety of our finishes. It also acts as the perfect canvas to introduce color through furniture and accessories.
Silver Grey / Hunter Green
Pairing a neutral with a striking color inspired by the Earth enhances both colors and makes them stand out. This two-toned kitchen adds a lot of depth and dimension to the space.
Grey-Beige Gladstone Oak / Black Ingo
Grey-beige is a modern neutral. The greige cabinets create a perfect balance of warm and fresh tones against the dark black.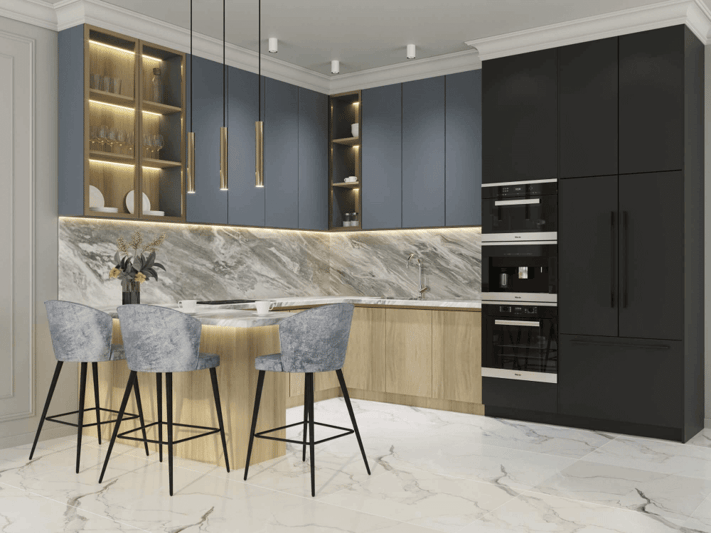 Cashmere / Dark Pecan
The light cashmere offsets the dark pecan to achieve interesting contrast and deliver a timeless look.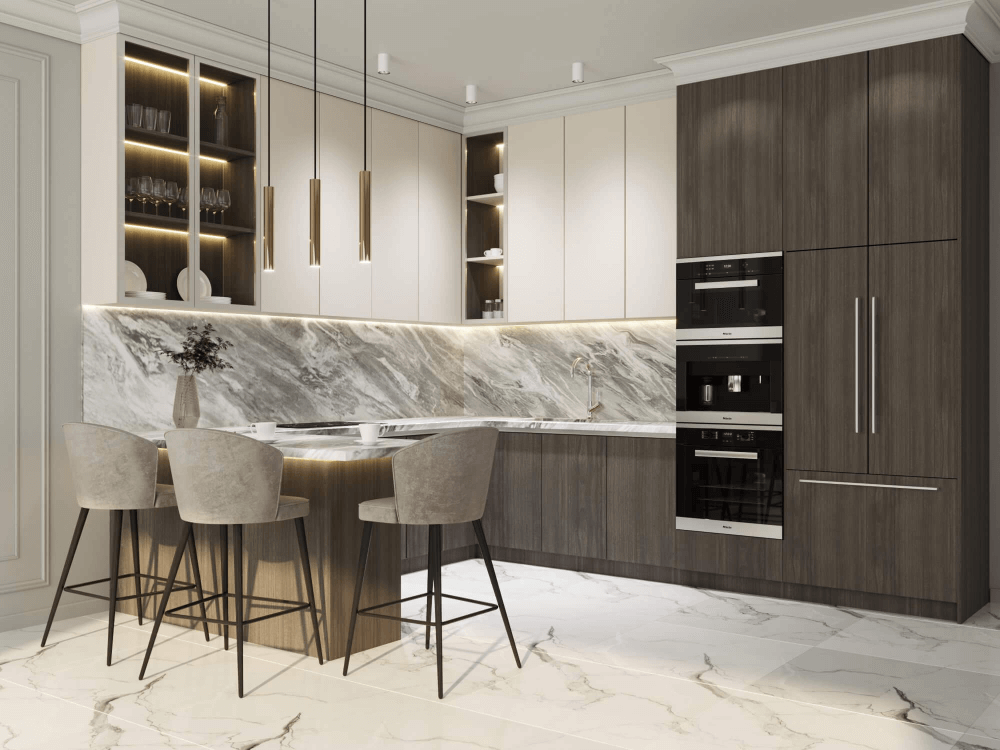 Pistachio / London Blue
A blue kitchen is refreshing and welcoming, especially when married with green. These sea-inspired colors work together in deliberate harmony for a charming and elegant feel.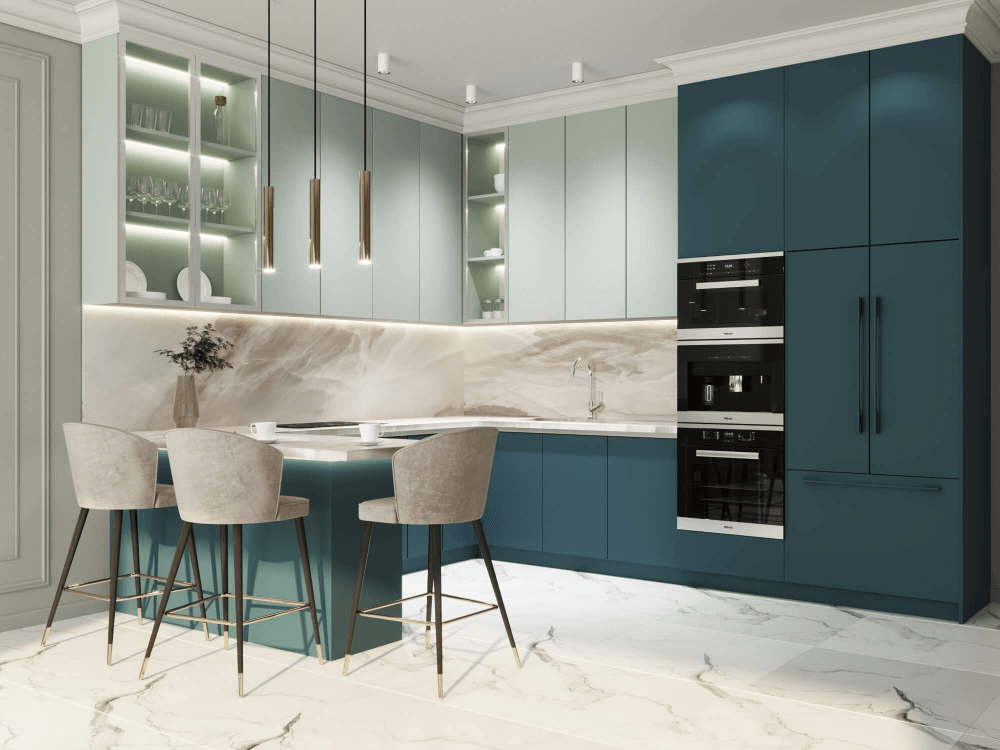 ---
Ready For a Perfect Kitchen?
Get Your Free Design and Quote and Start a Project of Your Dream Kitchen!
Toll Free (866) 627-3222
Local (847) 701-5558