MARIAM
MARIAM is not only efficient but provides great value. This standard kitchen features upper cabinets available in 30", 36" and 42" heights and judiciously placed drawers with integrated handles by Scilm or decorative pulls to help prevent clutter - a budget-friendly option sure to delight even the most sophisticated of tastes.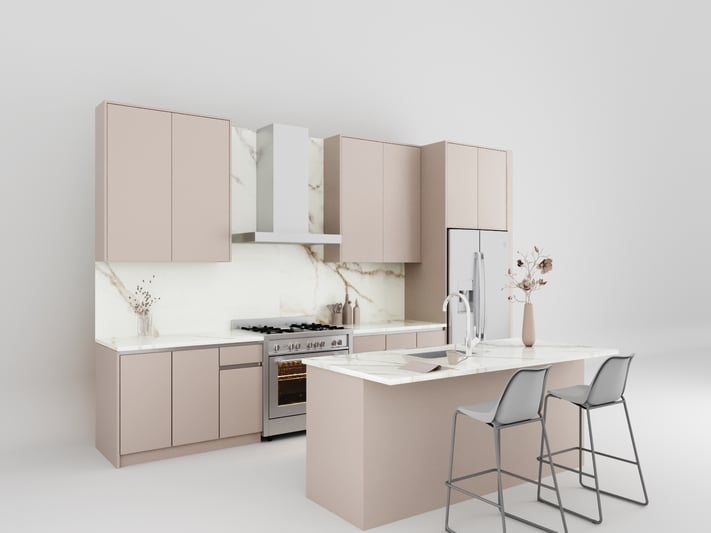 EVE
Sleek, sexy, and sophisticated. EVE embraces modern aesthetics, where less is more without compromising function.
Stacked upper cabinets with Salice hinged doors and Blum lift systems, base cabinets in varying heights with the option to add drawers and pulls, integrated appliances, dynamic lighting by L&S Lighting and an island with illuminated open shelving - this kitchen functions as just another design element in your home.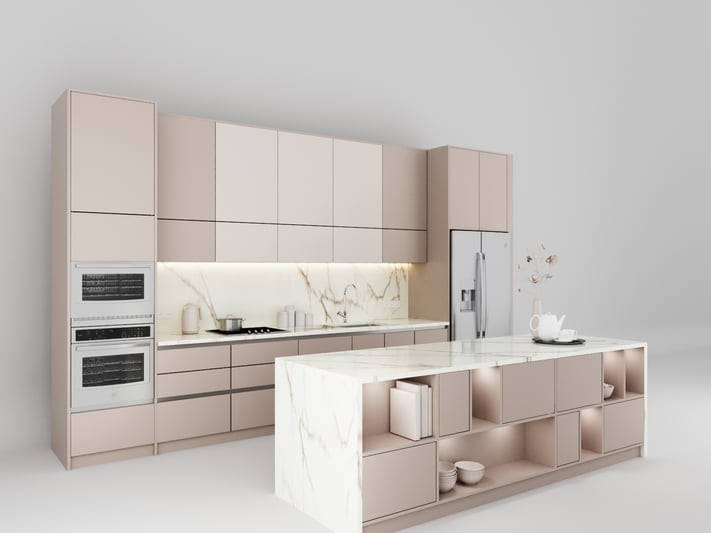 AANAYA
Creating a unique interplay of light and shadow in this boxy kitchen, AANAYA boasts upper cabinets in different depths with the choice of Salice's simple soft-close hinges or Blum's lift systems.
With this design, you can incorporate either a double oven or a single oven and pantry in one stack. The base cabinets include drawers that are available in varying heights. You can add your own personal touch with drawer pulls that complement your space.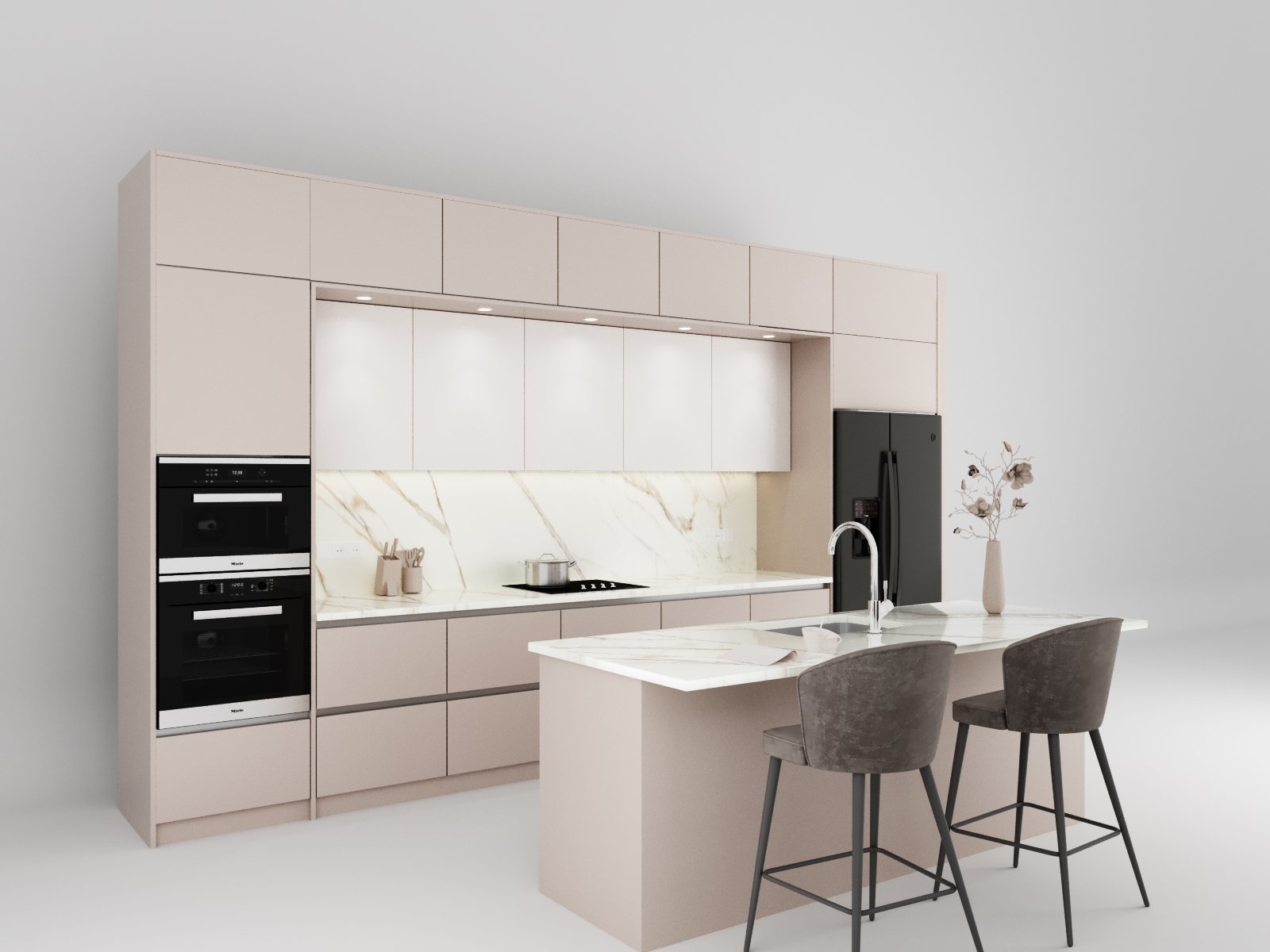 ---
Get Your Free Design and Quote and Start a Project of Your Dream Kitchen!
Toll-Free (866) 627-3222
Local (847) 701-5558