With the kitchen being the workhorse of the home day to night, good kitchen lighting is essential. You need the right lighting to accommodate this multifunctional space. No single fixture will provide the light necessary to illuminate its diverse areas - that's why it's important to layer ambient, task and accent lighting in your next kitchen.
Task Lighting
Task lighting is just what it sounds like: it's the light you need to perform tasks whether that be reading recipes or cutting your favorite fruits and veggies.

Think about integrating task-specific lighting both in and under cabinets, above the sink, island, or any countertop for that matter - wherever your kitchen duties take you. LED strip or puck lights are ideal for this type of lighting.
Accent Lighting
Accent lighting is all about showcasing the details of the room, providing depth and dimension to your kitchen. Arrange accent lighting in a way that draws the eye to the architecture of the space and other points of visual interest, such as open-shelving units or neighboring artwork and decor. This display of light will set your kitchen apart.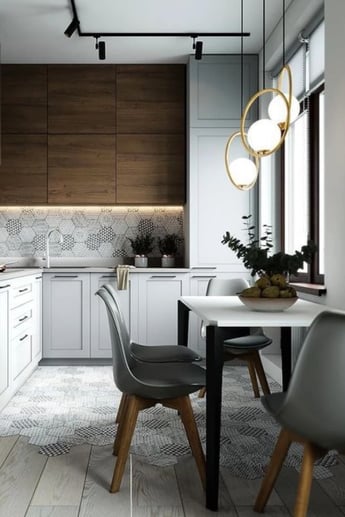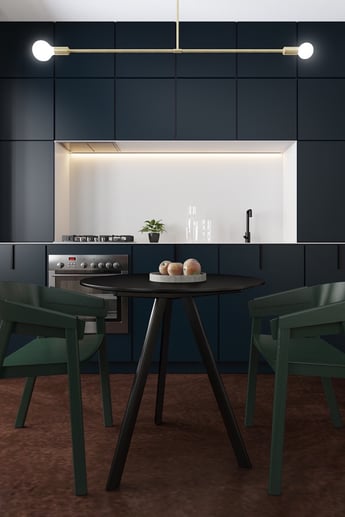 Ambient Lighting
Once you have accounted for task and accent lighting, you'll want to add ambient, or general lighting. This will function as the main source of light in your kitchen and can be delivered by way of thoughtfully placed recessed ceiling lights, decorative chandeliers or multiple hanging pendants. This will help fill in any gaps from the surrounding task and accent lighting, while also setting the perfect mood.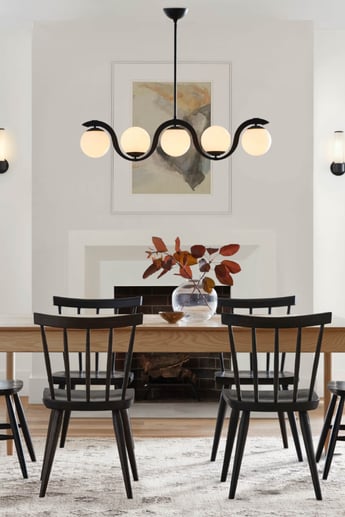 Accent LightingLayered lighting will not only define the overall aesthetic of your kitchen and create a unique interplay of light and shadow, but it will highlight its best features to keep your kitchen shining like the star it is!
---
Ready For a Perfect Kitchen?
Get Your Free Design and Quote and Start a Project of Your Dream Kitchen!
Toll Free (866) 627-3222
Local (847) 701-5558