Measurements are the root of all design. They're integral in properly planning and executing any design project. The only tools you'll need are a tape measure, writing utensil, and sheet of lined or graph paper. Ready? All right - let's get to work!
Step 1:

Measure the Perimeter

Begin by sketching a rough outline of your kitchen or bathroom and jot down the length of each corresponding line as you measure along the perimeter of your space.

It is best to start with corners and follow the edge of each adjoining wall from one end to the other, avoiding any appliances, fixtures, or windows that may be in the way. Repeat this until all measurements are recorded on your outline.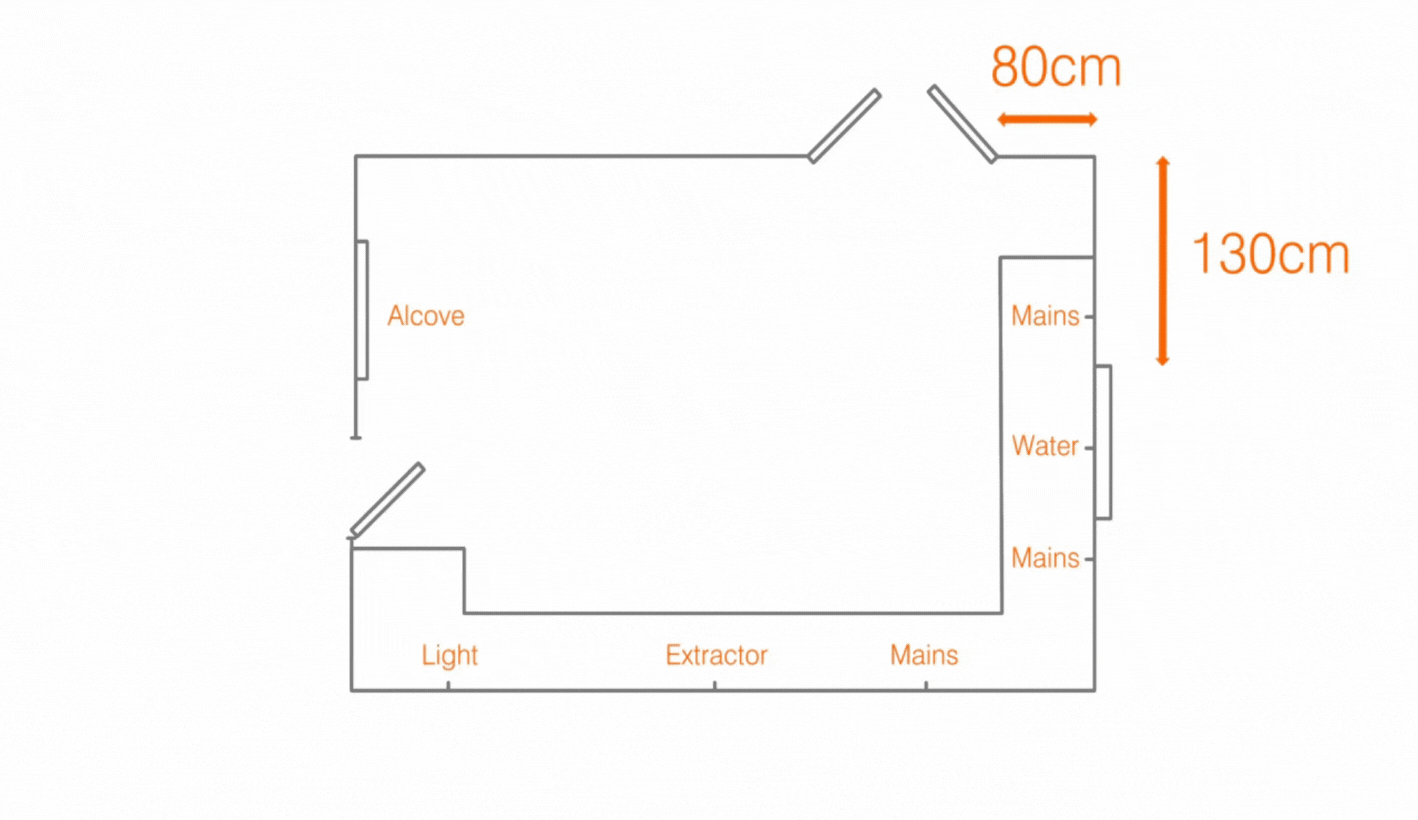 Step 2:

Add Structural Details & Appliances

After you have gathered the width of each wall, you will need to account for any structural details or appliances that may impact the placement of your cabinetry. Structural details include any doors, windows, and archways.

For instance, if there is a window on a wall that your cabinets will likely occupy, measure from the corner of the wall up to the window frame and mark it on your outline accordingly. Then, measure the window itself from edge to edge and make note of that width as well. Repeat the process for any other windows or existing appliances located in the room. Also, don't forget to indicate vents in addition to electrical outlets and plumbing!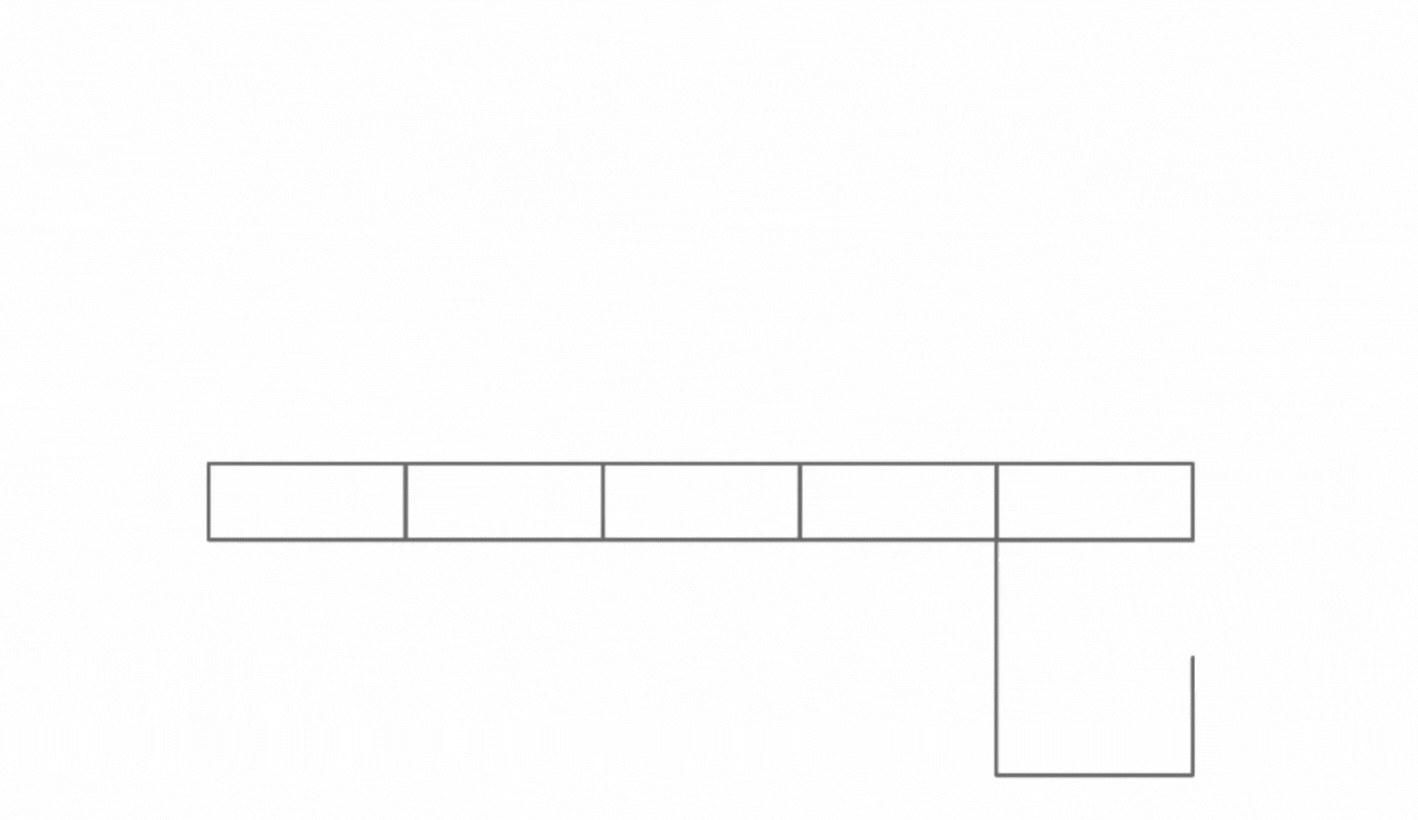 Step 3:

Measure Wall Height

As far as measurements go, you're just missing wall height. Using the tape measure, start with one corner and measure the distance from the floor to the ceiling. Repeat this for each corner of the room.

This is important as your house may have experienced some settling. On your paper, note any recessed ceilings, fixtures, or any other feature that may affect the height of your wall, cabinet dimensions and counter clearance.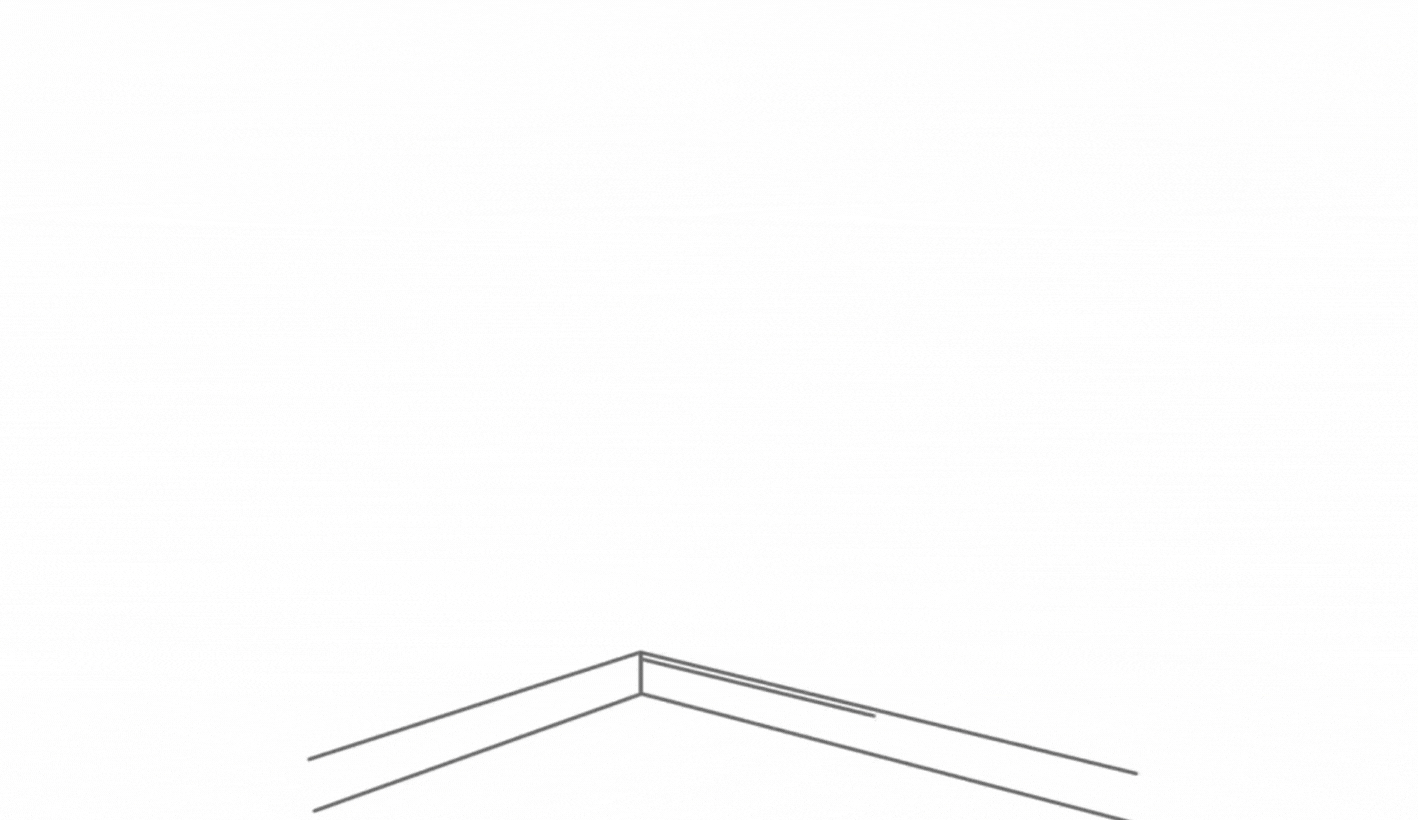 Step 4: Share Your Measurements
From there, we'll handle the rest! The Marfa Cabinets promise is to bring your vision to life. Having trouble? Check out this quick and easy tutorial on how to take accurate measurements!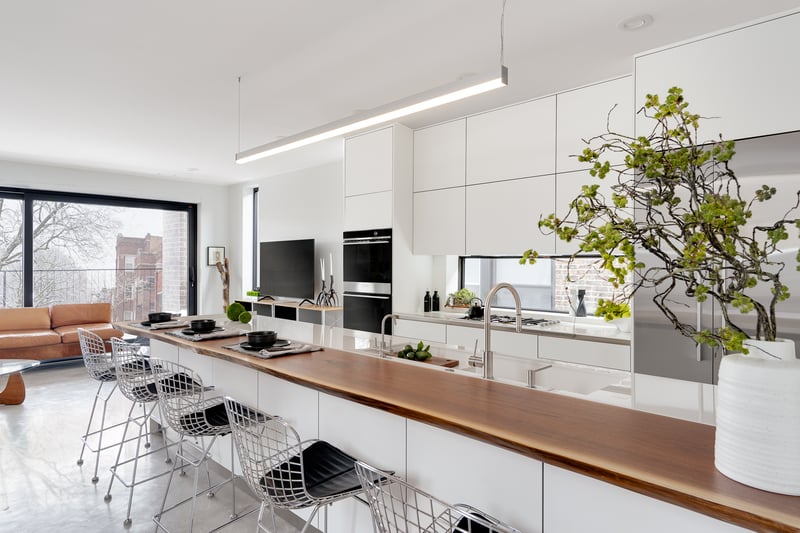 ---
Ready For a Perfect Kitchen?
Get Your Free Design and Quote and Start a Project of Your Dream Kitchen!
Toll Free (866) 627-3222
Local (847) 701-5558