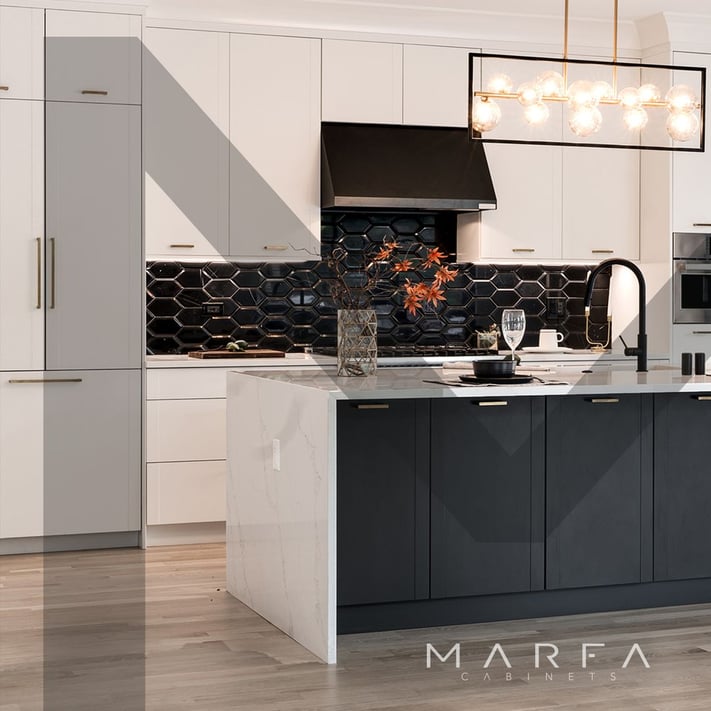 Task Lighting
With task lighting, you'll have the perfect light to get things done. Whether you're reading recipes or cutting fruit, you'll love the convenience of having task lighting in your kitchen. LED strip or puck lights are perfect for this type of lighting, and they're a great way to brighten up your kitchen space!
Accent Lighting
With accent lighting, your kitchen will be the star of the show. The perfect way to add depth and dimension, this type of light draws the eye to the architecture of the space or other points of visual interest. Let your kitchen stand out with this unique form of illumination.
Ambient Lighting
With Marfa Cabinets, you can add that perfect touch of ambient light to your kitchen. We offer various options to choose from, so you can find the ideal style for your home. Our recessed ceiling lights are a great way to get started, and they'll help fill in any gaps from the surrounding task and accent lighting.
---
Ready For a Perfect Kitchen?
Get Your Free Design and Quote and Start a Project of Your Dream Kitchen!
Toll Free (866) 627-3222
Local (847) 701-5558